Going for some Camping trip?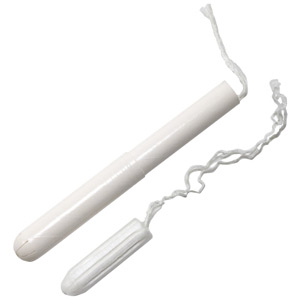 Going to a Beach Holiday?
and something comes and SPOIL UR DAY!!
But you really wana have fun getting WET!
Tampons is your magic wand!
They Look like this on your RIGHT
How to use em?
It might sound gross but you gotta try
You stick em into your private part
HOW DEEP?
Deep till you feel it hits something
DON''T INSERT THE STRING!
its to pull it out when It's full!
Here are the brands recommended. I know not many will dare to use this product cuz it might sound gross to insert stuff inside em but well you wana enjoy, you have to sacrifice and just give it a try!
I'm definitely not in love with this thing cause it might get dangerous if i cant find the string and pull it out! But its definitely once a while and emergency thing !
WHY Am i talking about this? Cause Im having my period now and Im going for CAMPING tomorrow!!
Now here are some tips of What to bring when you go for CAMPING trips!
1# SUNBLOCK! I use the SPRAY On cuz its fast and easy!
2# Mosquito Repellent!
We have this new Bugs Lock thing that you just wears in on your wrists and the MOSI GUARD to place all over your skin which gives you some smell. ( Its advisable to get Mosi guard I personally thinks the smell is OKAY and I hate Bites!)
4# SALT!! ?? Why? To give your food some taste? Maybe~
But most of all this is for LEECH!
Leech bites can cause lots of bleeding so plz bring salt and some first aid tools in case of emergency!
5# SLEEPING BAGS!!!
Sleep is very very important and if you wana stay away from mosquitos just spray mosquito repellent on the bag as well! I saw some really cute sleeping bags!!!
6# SHOES
Shoes are definitely important when you go jungle trekking! Unless you want to get bites from leeches or falling continously or even get stuck in the mud!
Training ,badminton or basketball shoes are NONO !!
cause they're heavy and slippery! Lets say if its wet , your shoes will be a burden and it wont dry fast and worst! Its gonna get ugly and Muddy! There goes your expensive SHOES!
Marrell are good brands for HiKing! They have good grips but are pricey!
Here is the KAMPUNG ADIDAS!
Actually its just a plain rubber shoes which works best in waterfal hiking places cause it has the best grip and it doesnt get heavy!
However, you might consider wearing a thick socks to prevent blister.
Best of all ! Its CHEAP! You can get for less than RM10 here!
Here's another model of it. It studs arent advisable cause it spoils real quick! A flatter one would be more durable!
Are here is my NIKE Shoes.. Its a RUNNING SHOES! It's washable and LIGHT!
Yet.. I doubt the level of grip!
What to Wear a CAMP??
Its gonna be HOT in the day and CHILL at night !
Sporty cloths are recommended! Dont get heavy clothes! U're gonna have problem getting it dry and its gonna be a BIG BURDEN!
Mayb some long sleeve for at night? It prevent the mosquitoes as well!
Here's what Kelly clarkson wore before! Its sporty and NICE!
Long pants is a must at night unless you love mosquito bites!
LASTLY!! BRiNG these!!!
Its not for eating!!!!
Remember to RAG ppl at night! Its gonna be FUN!! XD ~
The Fun part start after they wake up! BE SMART ^^
MUAHAHAAHAHA~~~